Educational Leadership for the Twenty-First Century: Building a Capacity for Change By Dr. Peter Zsebik

---
Inspiration and Guidance


Within these pages, educators will find a source of both practical and philosophical insights to help them face the monumental changes occurring within their profession. Begin an insightful journey of inquiry and discovery into the public education environment through a systematic breakdown that explains even the most complex educational challenges and opportunities through clear and instructive analysis.

---
Educational Leadership for the Twenty-First Century:
Building a Capacity for Change

A timely collection of solutions that address the challenges AND the opportunities that public education is facing in the 21st century. Written by an educator with over twenty years in education, each chapter considers a broad range of issues facing public education. Each concept discussed is presented clearly, with ample opportunity for the reader to engage in their own 'educational change' journey. A must for anyone who wants to develop a cohesive strategy for addressing current issues in their education system. Just click on the cover above!


---
A Complete Inquiry Process Built Right In!
With the incorporation of a comprehensive step by step framework to help clarify the challenges facing today's public education system, and a step by step framework for educational change, as a team you and your colleagues will be able to determine a plan for creating a proactive educational environment capable of addressing the needs of the twenty-first century school.
---
Opportunities for exploration include:
A closer examination of local, regional, and global influences shaping education
An analysis of the social and political situations affecting public education
A closer inspection of the nature of the curriculum as a vehicle for social change
Analytical tools to help educators become aware of their impact as change agents.
---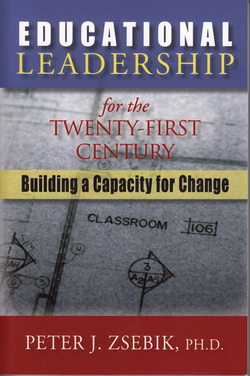 A Sneak Peek Inside...


Here you will find just some of the concepts being discussed within these pages:

Chapter 2 Exploring the Current System of Public Education...

Chapter 5 Shared Social and Political Relationships in a School...

Chapter 8 Aligning Public Education to Contemporary Society....

Chapter 11 The Concept of Culture in Education...

Chapter 14 Curriculum Design, Implementation, and Evaluation....

Chapter 16 Intervention - A Potential Framework for Introducing Change....

Also included at the end of each chapter are discussion prompts to help facilitate the process of your individual or group study, depending on the nature of your inquiry.

These questions were created especially to encourage discussion and thought surrounding your own particular school environment, allowing for the development of your own individualized needs via an assessment package .

---

Educational Leadership for the Twenty-First Century; Building a Capacity for Change will inspire and motivate readers to face the challenges and opportunities found in public education, and it will show readers how to best address the issues our contemporary society has placed on public education. Regardless of whether you are a policy-maker or a parent, you will find guidance and insight for taking those initial first steps towards an educational environment more appropriate for our contemporary society.

---
Educational change has begun to take shape, but it can only happen if we work together to achieve the same common purpose - preparing learners for the new century!

---
Excerpted in the Oregon Post !

Excerpted in eschool News !

Featured on the radio show 'Culture Shocks' with Barry Lynn out of Washigton DC !

Buy today online or at your favourite bookstore to see why this publication has attracted so much interest!


The key to the future lies with education. If you ever wanted to make a difference in your pedagogy, you will find it within these pages!

---
About the Author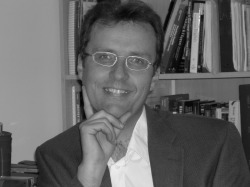 Peter has worked as a teacher, speaker, lecturer, and consultant for various institutional and educational environments. His career has included studies at McGill University, the University of Western Ontario, the College of New Jersey, and the University of Bath. He is currently with the York Region District School Board in Ontario. Peter has been published in many different academic journals and has undertaken numerous educational workshops for different organizations, including the Canadian Society for Studies in Education (CSSE), The Ontario Council for Exceptional Children (OCEC), and the internationally recognized Quest Conference for Educators, which takes place in Ontario, Canada.
Peter maintains a blog to provide an open forum for ideas and discussion about the future of public education. You can find it at
academiczsebik.blogspot.com


Dr. Zsebik is also available for workshops and presentations. For more information, email him at
peterzsebik@hotmail.com
Available through Amazon.com, Barnes and Noble, and Chapters Indigo as a soft cover or as an e-book!
---
---